TimberTech® Composite Decks
Premium Deck Building Services in Alpharetta
Create Your Deck With the Industry Leading Products From TimberTech
Forever Outdoors is proud to carry decking, railing, and porch products from TimberTech, the most trusted name in deck building. With an expansive portfolio of high-performing, long-lasting deck materials to choose from, our team can help you make educated decisions that fit your needs and budget. TimberTech products are built to last, making them a smart choice for those who want to enjoy their new deck for years to come, with little to no maintenance. Ready to create your signature outdoor space? Get in touch with Forever Outdoors today to schedule a free estimate!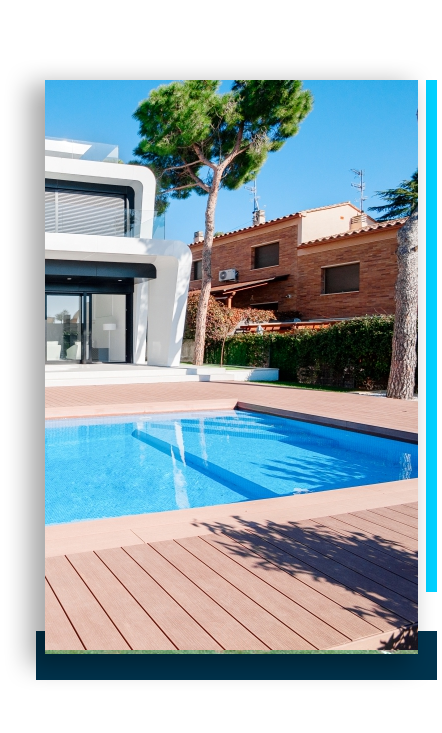 Why Choose TimberTech for Your Deck Building Project?
Authentic - Composite materials give you the look and feel of real wood

Endless options - Choose from a massive catalogue of colors and styles

Low maintenance - Unrivaled integrity keeps your deck in pristine condition

Beautifully designed - Enjoy the enduring appeal of nature-inspired decking

Sustainability - TimberTech products use advanced, recycled materials

Peace of mind - Protect your investment with industry leading warranties

Unmatched value - Get the most out of your money — schedule an estimate today!

Meet With Forever Outdoors To Get a Comprehensive Estimate

Choose the Perfect TimberTech Products for Your New Deck

We Keep You Updated at Every Stage of Your Project

You Can Start Creating Special Memories on Your New Deck!
One Contractor. All of Your Deck Building Needs.
Forever Outdoors is your one-stop-shop for all your deck building needs in Alpharetta and the surrounding areas. Our team of builders and craftsmen can handle projects of all sizes, and if you need ideas, we can conceptualize your new deck from scratch!
TimberTech offers the most customizable, longest lasting, deck building products on the market, and Forever Outdoors is proud to deliver this industry leading value to our clients. Read on to learn more about TimberTech products, and contact us today to speak with a member of our team!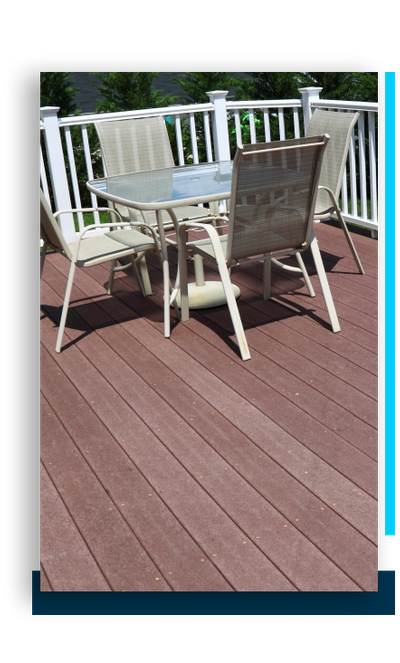 Deck Building Experts choose TimberTech over Wood Decks — Here's Why
While wood decks have been a popular choice for decades, TimberTech products have ushered in a new era of custom deck building.
Deck building experts prefer TimberTech over wood for a variety of reasons:
Durable - The synthetic materials in TimberTech products are radically resistant to heat, water, moisture, and normal wear-and-tear.

Low maintenance - Say goodbye to the days of sanding and staining, and then re-sanding and restaining your deck.

Sustainable - No trees are harmed in the making of TimberTech products.

Design-friendly - More style choices mean new and exciting design options for your deck.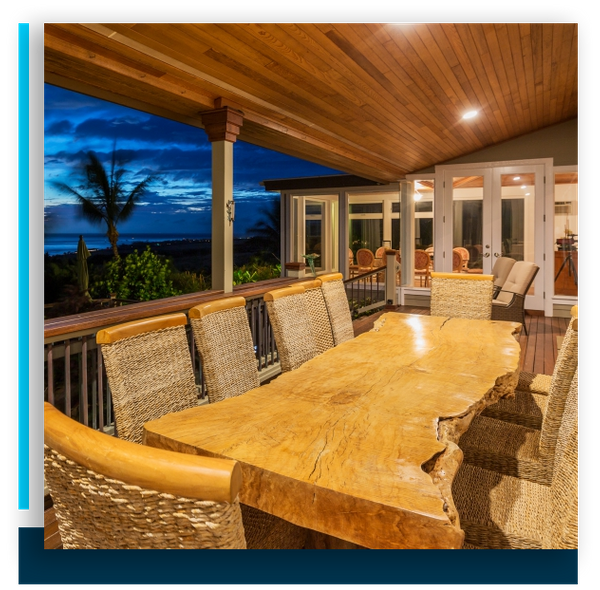 Bring Your Deck Building Dreams to Life
When you choose TimberTech products for your deck building project, the only limit is your imagination!
Choose the color of your decking materials, or pick multiple colors and seamlessly combine them for a multi-paneled deck. When you've settled on a look and layout, top it off by selecting a beautiful finish from options like hand-scraped, wire-brushed, low-gloss, classic-cathedral grains, and more!
Forever Outdoors can help you conceptualize your custom deck from scratch, or you can check out some of the time-tested design options provided by TimberTech.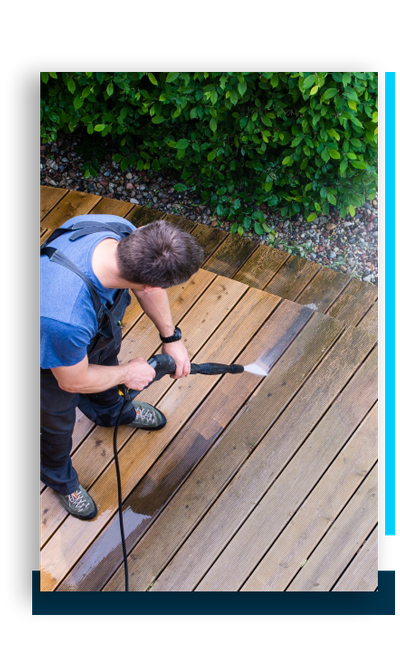 The Hidden Magic — No Long-Term Labor Costs
A deck is no good unless you use it; but after years of weather and good memories, the materials in wood decks start to lose their integrity.
Whether you are using pressure-treated lumber or exotic hardwoods, this inevitable maintenance will add significant costs to your deck building project.
TimberTech products don't just outperform wood decks, they outlast them, too. Our team recommends their products because no long-term labor costs means a better value for you.
Get the most out of your investment by choosing the brand trusted by deck building experts everywhere!
Custom Deck Building Services in Alpharetta
At Forever Outdoors, we take pride in creating the perfect custom deck for our customers and their families. Our team knows the importance of building a unique space where you can create special, lasting memories with your loved ones, and we do everything we can to make the process simple, stress-free, and satisfying. We take a collaborative approach to building your deck, blending your ideas with our creative expertise and elite craftsmanship to provide you with a finished product that will exceed your expectations.
Ready to get started? Fill out the form below to request more information, or get in touch with us today to schedule an estimate!